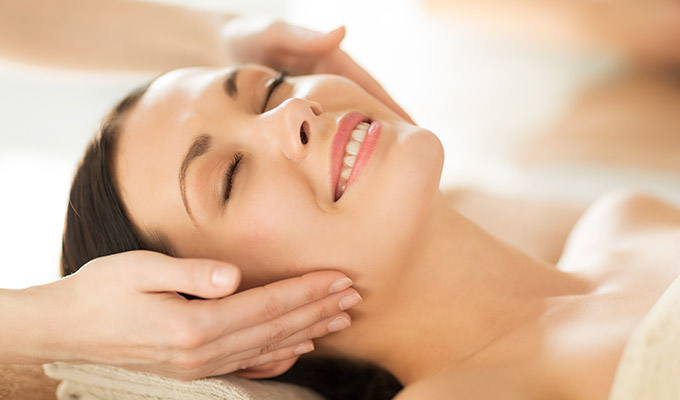 Sometimes all we need is a little pampering to help us feel better…
Rebalance stressed and dehydrated skin with Ultraceuticals Hydrate and Firm Facial. A Vitamin B2 moisturising complex visibly plumps, reducing the appearance of fine lines and wrinkles for an age-defying complexion. Dry, discoloured skin is buffed away with a hydration-boosting Lactic Peel for healthier, firmer looking skin. Suitable for both mature and dry skin types.
Enjoy a moment of bliss with our complimentary Head/Neck Massage. Targeting areas of specific tension, muscles are relieved under the gliding motion of healing hands for a sense of renewal.