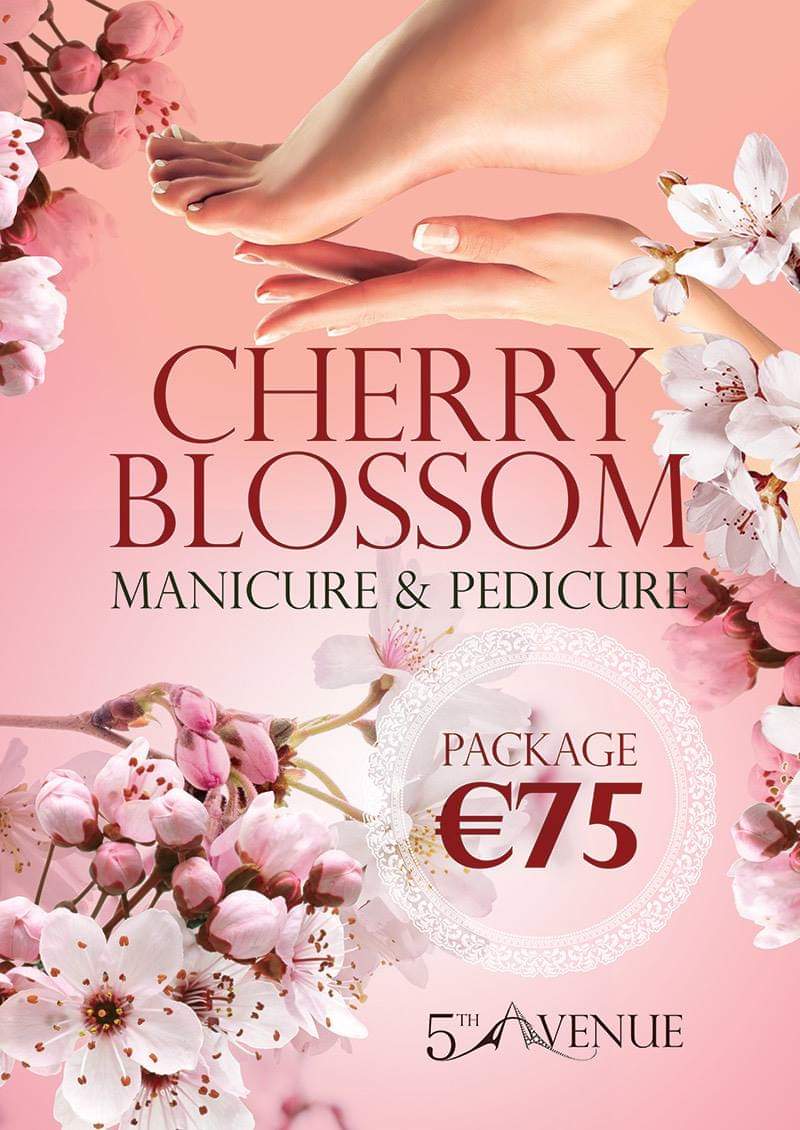 Pure pampering for about two hours ONLY until end of May.
Alongside our Spring exclusive scent, you'll be pampered by our expert nail technicians. Our manicure involves detailed shape and cuticle work on top of a sweet cherry bath to reinforce your nails. This is followed by a lightly exfoliating scrub, full of natural protein peelings, working to restore the protective skin layer. Masque will be applied to smoothen and moisture the skin. Finish with an enriching massage with a moisturiser and polish of your choice.
Our pedicure includes a relaxing Jacuzzi bath with aromas of Japanese cherries. This is followed by callus work, nail clipping, filing and cuticle work for healthy-looking toes. Pedi exfoliating foot scrub removes dry and flaking skin, masque leaves your feet soft and smooth. Lotion is massaged into your feet to repair and enrich with essential moisture, finishing off with a paint of polish.
If you're looking for added personalisation then feel free to enhance our deal with our optional extras which include:
French polish finish 5eur extra
CND Vinylux 5eur extra
Collagen Gloves 7eur extra
Shellac Finish for Colour 23eur extra
Shellac Finish for French 28eur extra
EMI Lac finish for Colour 29 extra
EMI Lac finish for French 34 extra