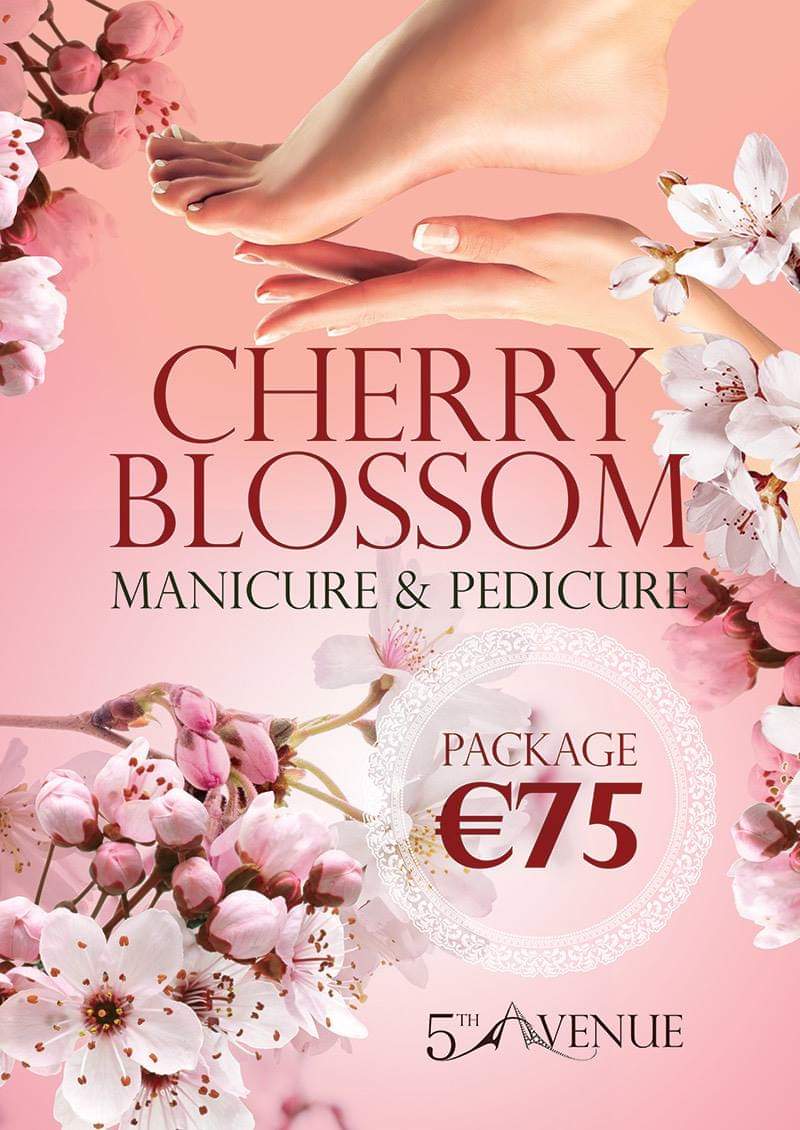 Indulge your senses in the fresh oriental fragrance of cherry blossom.
Manicure
Our cherry blossom manicure will involve soaking your fingers in warm hand bath of oriental cherry blossom followed by full cuticle detailing. A rejuvenating exfoliation with leave your hands refreshed before moisturizing. The deeply hydrating gardenia woods masque is applied and this will ensure your hands gain the moisture that they need as we head in to spring.
Pedicure
Our cherry blossom package will involve a luxurious full pedicure where your feet are soaked in the floral scent f cherry blossom. Callus and cuticle work will follow. Your feet will begin to feel lighter as we exfoliate and moisturize your feet and lower legs. The added luxury of this package is the deeply hydrating CND gardenia woods. masque which will penetrate deeply to leave your feet feeling incredible and refreshed.
French polish finish 5eur extra
CND Vinylux/Essie couture finish 5eur extra
Shellac Finish for Colour 23eur extra
Shellac Finish for French 28eur extra